We left Ocean pond early and did a lot of grocery shopping in Lake City and decided to paddle first before checking into camp at O'Leno State Park.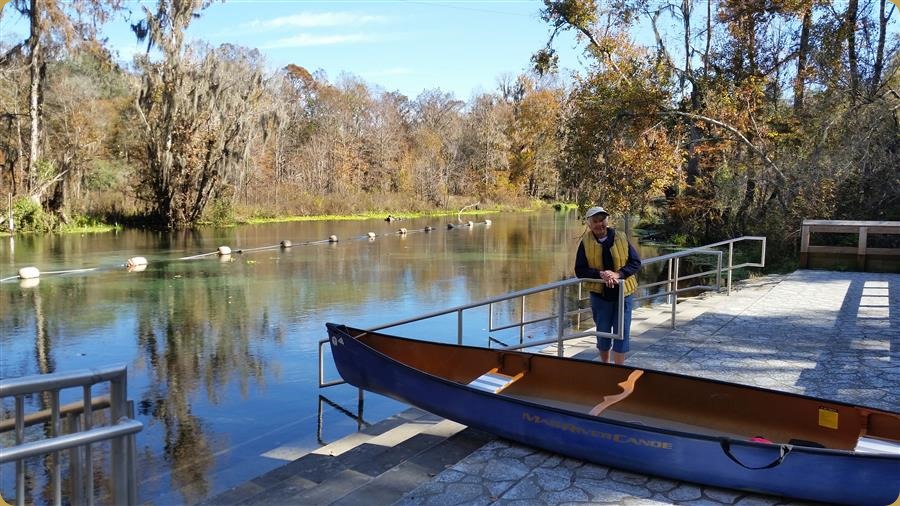 We headed to the Ichetucknee River which one of the prettiest river in the state. The 72oF water is crystal clear and originates 3 miles upstream.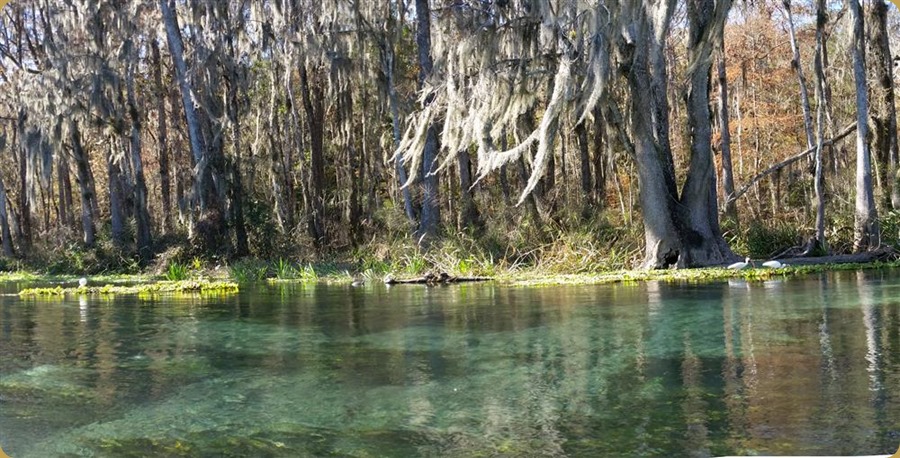 So This up & back trip is slow fighting the 3 mph current while going upstream and then an easy float back downstream. In the summer weekends this place is crowded with hundreds of tubers floating down the river and would not be a pleasant place to paddle.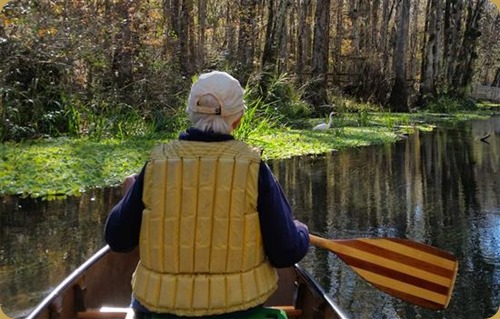 There is abundant wildlife here, Deer, Ibis, Egrets, Great Blue Herons and hundreds of Turtles but we did not see one gator. I guess that's good for the tubers. The river is so clear you can watch all the fish swimming by, no fishing here.
It took us 2 hours to paddle upstream and less than an hour to paddle back. There is a nice parking lot right off of US27 with a paved path to the launch area, which made it easy to roll our canoe on our light weight cart.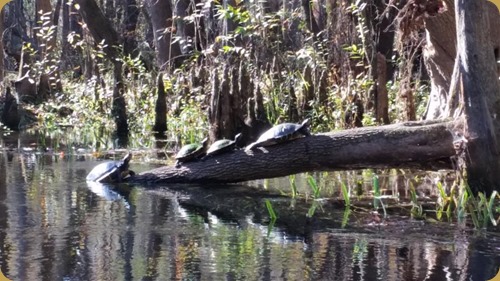 We were off the river by 3 PM and had a short drive over to O'Leno State Park where we were just staying overnight.
Our next destination is Paynes Prairie State Park where check in time is 1 PM so we decided to take a bike ride that is on the Hawthorne Trail south of Gainesville, FL and on the north side of of the 22,00 acre wilderness.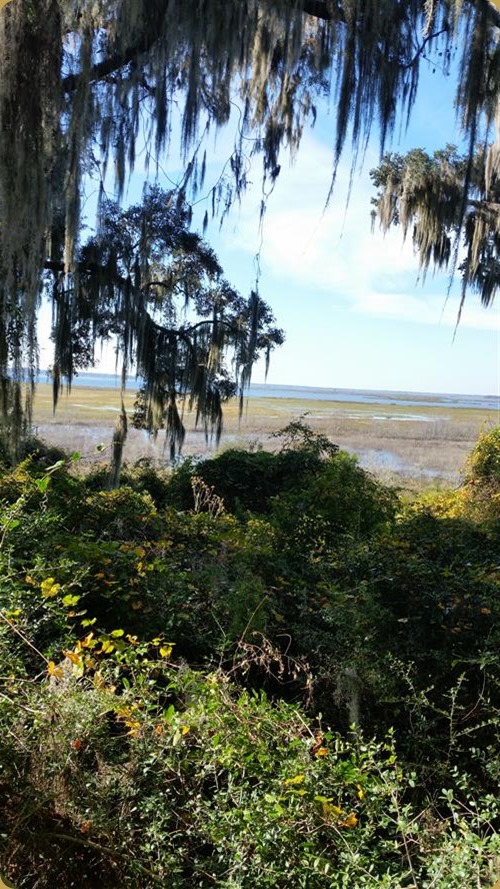 It is interesting that they have reintroduced Bison and wild horses along all the normal FL wildlife. The place sometimes looks like a large grassy prairie and during rainy season like a series of connected lakes. This year is the wettest we have ever seen it.
Th2 12 mile ride has a few hills & hammocks that got us down to our lowest gear to speeds of over 20 mph. Lucky it was cool because I worked up a sweat on the little hills.
We enjoyed all the scenery of the trail and saw about 4 other bikers. We almost ran over an Armadillo slowly crossing the trail.
It's an easy 5 mile roundtrip bike ride from camp to the visitor center & tower. We did it a second time since I forgot my camera and wanted to show.

Where the Buffalo Roam.
The picture above is from the park tower overlook in dry season.
The one below is this year which was very wet.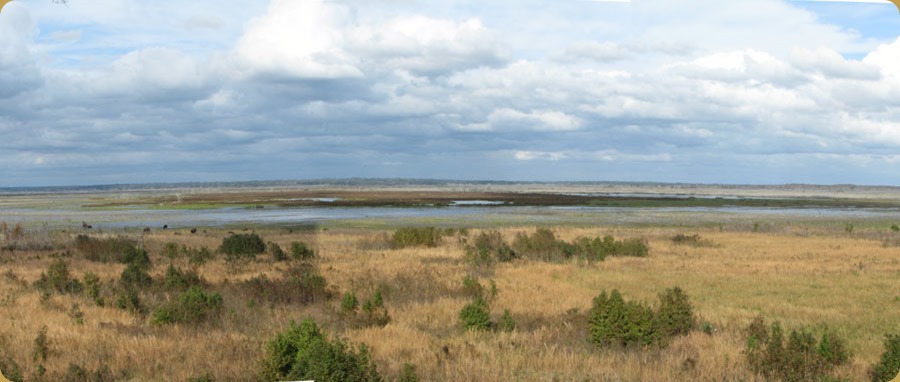 Wild Horses grazing close by.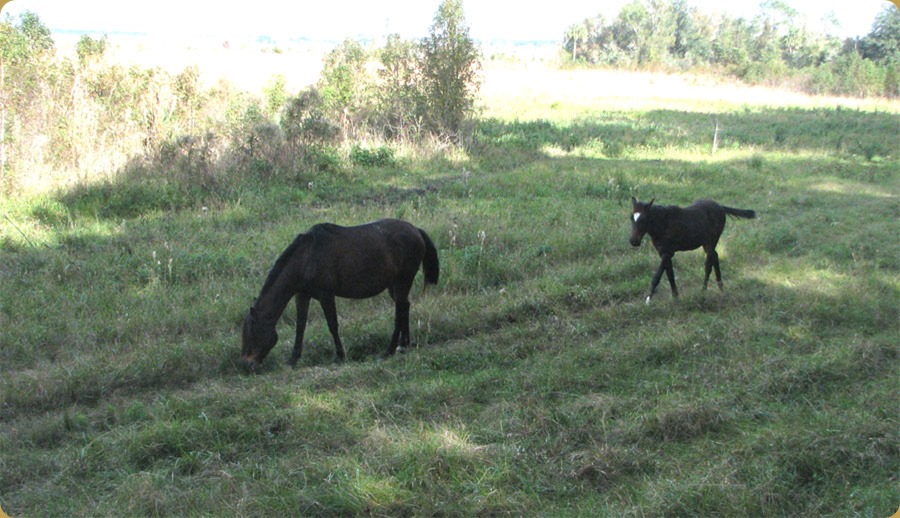 Tomorrow morning we will head to Inverness to see our friends Paul & Helen. It is supposed to be another rainy day, then we will head to Silver Lake.