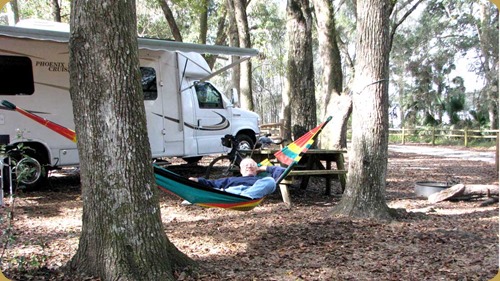 I kept an eye on the weather for our long drive home. We decided to try to break the drive up and take 3 days from Northern FL. We had not visited this state park in SC near Augusta, GA and thought maybe we could get in another canoe paddle and a bike ride. The Edisto River in the campground looked nice, but there were two problems. They only clear trees from the river for 1-3/4 miles and it was cold, temps around 50oF. So it was not worth all the effort to drive to the put-in and take-out for such a short cold paddle trip. The bike ride was not much better, there were no trails and the campground loop was only about 3 miles. On our second day we checked the weather and saw that the next two days would be sunny and windy but if we missed that opportunity to leave, we may have to stay for a few more days.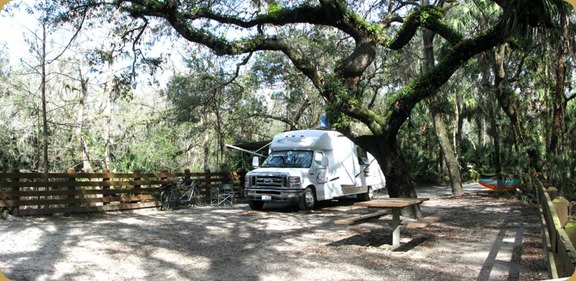 Our first day we made it to Ripley, WV on I-77, and we made it home by noon on Friday 3/16.
Our 2017-18 Trip by the Numbers
The total trip duration was 125 days but we flew home for the holidays with our big family for 12 days.

We drove 3300 miles, averaging about 8.7 mpg, I guess carrying our canoe cuts the MPG average.

Our average camp cost was only about $18.50/night since we mostly stay in State & National Forests along with County parks. Many now require reservations which are not hard to do at the last minute, especially if you time your arrivals for Sunday.
The weather in FL was very dry this year and Tampa set a record for the warmest February ever with the highs running an average of 12oF above normal for the entire month. January & March were cooler than normal.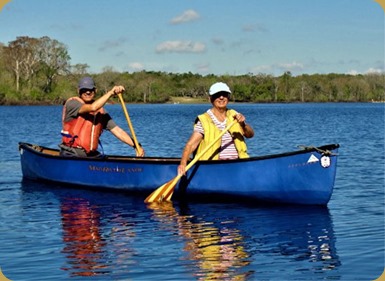 We canoed on 8 different rivers, several times, for a total of about 120 miles. Because of the back troubles I had the past two years, we bought a Mad River Canoe from Jeff Prycel that was only 52 pounds. I had no trouble getting it off and on our RV.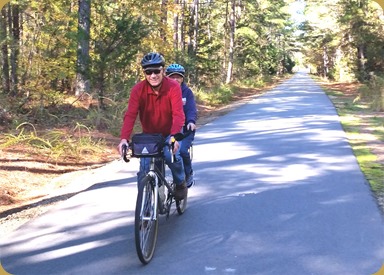 We biked a total of almost 500 miles, mostly on bike trails. Our new tandem bike doubles our road miles for the same time on our rides. It also allows us to talk and Peggy can see more scenery.

Most of all we stayed healthy except we both came down with a mild case of the flu, even though in October we both got our flu shots.

I posted 27 blogs this season. This is our last Blog until next fall.
If this is the first time that you are visiting our 2017-18 Florida Blog you may want to click this link to read about our Trip in Chronological Order rather than going backwards (As all Blogs do) from today to the start of the trip.